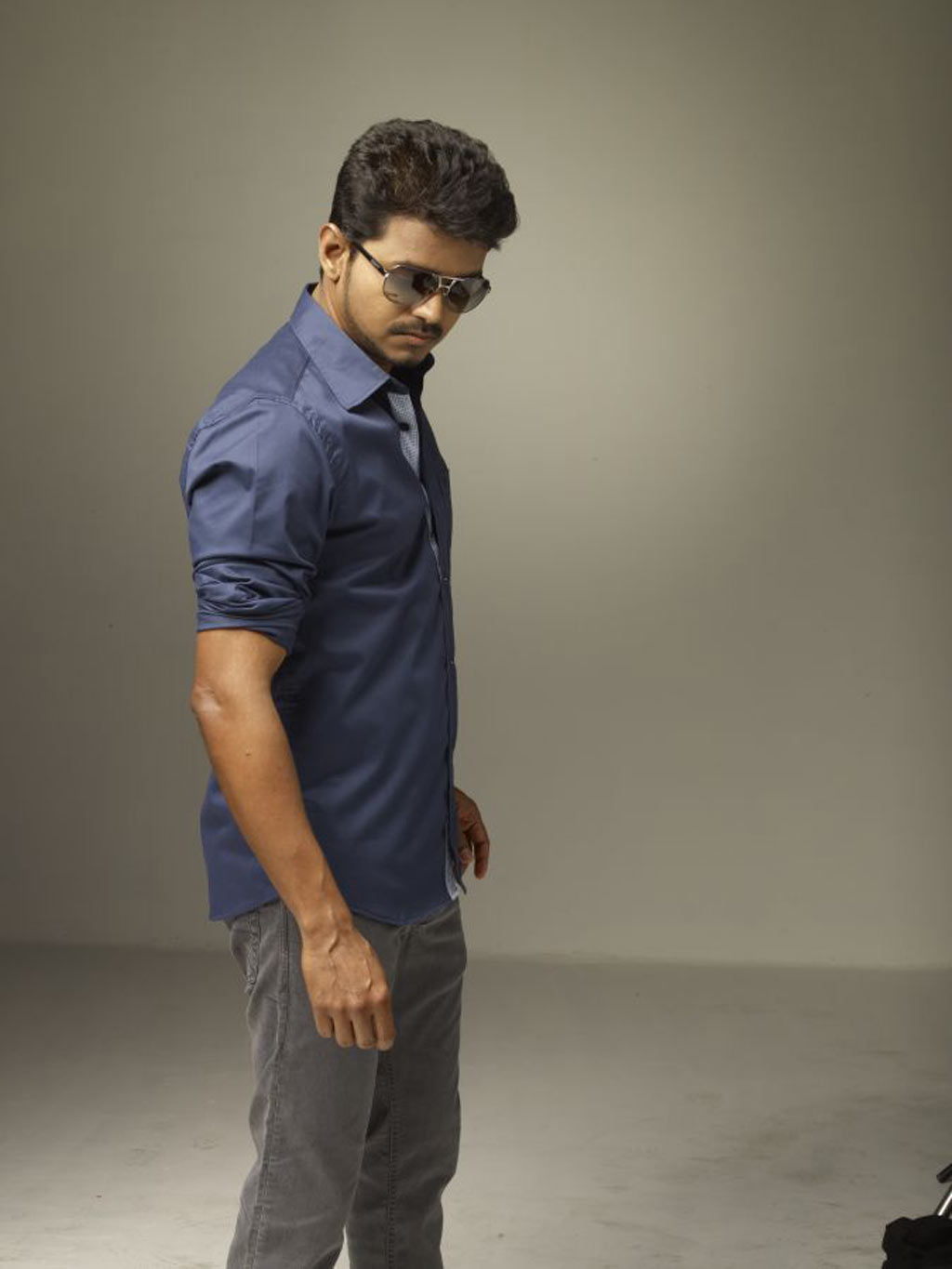 Tamil actor Ilayathalapathy Vijay, who managed to watch Hrithik Roshan-starrer "Krrish 3" recently at a private screening, was so impressed with the actor's work that he wanted to personally meet him and show his appreciation.
Vijay was to meet Hrithik Roshan on Monday here but he couldn't as he was busy wrapping upcoming Tamil action-drama "Jilla".
"Vijay sir recently watched 'Krrish 3' with his family and loved it. He was in awe of Hrithik and the amount of hard work he had put in to perform the stunts in the film. He said that he hasn't watched a better adventurous Indian film in a long time," Vijay's agent P.T Selvakumar said.
"He wanted to meet Hrithik and personally congratulate in a public gathering. Unfortunately, he was busy shooting for 'Jilla', and, therefore, couldn't make it," he added.
Hrithik, Rakesh Roshan and cinematographer Tirru were in the Tamil Nadu capital Monday to celebrate the success of "Krrish 3", which has been received very well in the state as well.
Rakesh Roshan-directed and produced "Krrish 3" reportedly minted over Rs.200 crore at the box-office. It also features Vivek Oberoi, Priyanka Chopra and Kangana Ranaut.