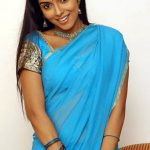 MUMBAI: Asin Thottumkal, who has returned from Bangkok after a shoot, said that the city reminds her of Kerala. The actress said that most of the locations where her upcoming film 'Ready' was shot, reminded her of her hometown.
She said that the lush green locales made her feel like she was in Kerala. Her Blackberry status about the locales in Bangkok made her friends think she was in Kerala!
She did some adventurous stuff in Bangkok, too. First she was in the news for eating an insect and then for feeding the tigers in Kanchanaburi.