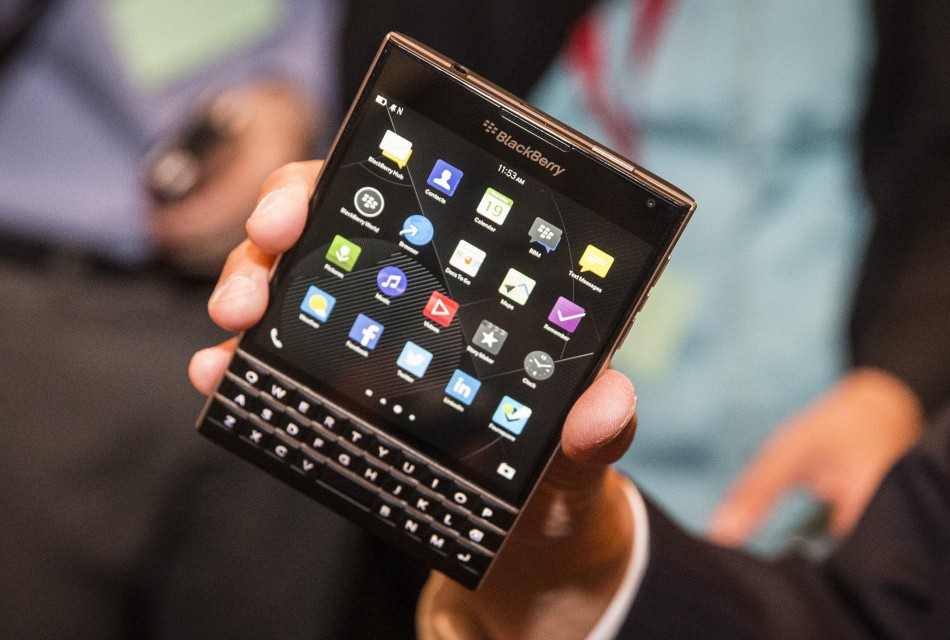 BlackBerry has launched its new flagship smartphone, BlackBerry Passport in India for Rs 49,990. The smartphone was announced last week internationally and India is one of the first countries where the phone will be available.
The Passport is a departure from the usual smartphone design and has a square shape. Its 4.5-inch touchscreen has an aspect ratio of 1:1 with a resolution of 1440 x 1440 pixels. Under the display is an innovative touch enabled keyboard that combines a physical keypad with virtual keypad functions seamlessly. You can swipe to delete and flick to select a predicted word on the keypad just like you would do on a display.
Hardware specifications include quad core Qualcomm Snapdragon 801 processor, Adreno 330 GPU, 3GB RAM, 32GB storage and microSD card slot for expansion (up to 128GB supported). Connectivity is taken care of with 3G, dual band WiFi, WiFi Direct, Bluetooth 4.0 and NFC. A highlight of the BlackBerry Passport is its 3,450mAh battery which BlackBerry claim will deliver a battery life of up to 30 hours.
For photography enthusiasts, the Passport features a 13MP primary camera with optical image sta ..
It is the first BlackBerry smartphone to come with the latest BlackBerry OS 10.3. The new OS adds a voice assistant, updated BlackBerry Hub, improved camera user interface, enhanced security, updated icons and a built-in wallet app approved by RBI. With OS 10.3, BlackBerry also introduced BlackBerry Blend – a new app that lets you display your BlackBerry phone contents and notifications on a computer (Windows or Mac) or tablet (iOS or Android). As BlackBerry OS 10 supports installation of Android apps.
BlackBerry Passport will be available for pre-order from today onwards (till 10th October)exclusively on Amazon India. Consumers who pre-order the phone will get an Amazon India voucher worth Rs 5,000 and 5000 Jet privilege miles.