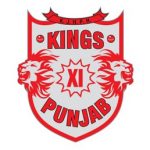 Mumbai: The Board of Control for Cricket in India (BCCI) suffered yet another legal setback for the second consecutive day on Wednesday with a division bench of the Bombay High Court dismissing its appeal against the court's order staying the termination of Indian Premier League (IPL) franchise Kings XI Punjab.
The bench comprising Justice D Y Chandrachud and Justice Anoop Mohata permitted Kings XI Punjab to continue being part of the tournament following which they can now participate in next month's player auction for the fourth edition of the Indian Premier League (IPL) tournament.
"It is abundantly clear that BCCI wanted to terminate the contract on the basis of what was factually incorrect. Termination was anything but fair and was wholly arbitrary," the court said.
Ecstatic after a favourable decision, Bollywood actress and co owner of Kings XI Punjab team Preity Zinta thanked her fans and supporters of the team.
"Well, we are very-very happy for all the judgments. Thank you to our lawyers, most importantly thank you to our fans, to all the supporters of Kings Eleven Punjab, wherever they are across the globe, in India in Punjab, in Himachal. Thank you very-very much for supporting us. We got a pretty good judgment," said Zinta.
Industrialist Ness Wadia, also a co owner of the Punjab team, said the decision of the divisional bench vindicated their stand.
"First hearing was with one judge. This was with two bench judges, so I think it reaffirms what the two judges said. It basically means that our termination was illegal and was not supposed to be done. So we are happy with the verdict. We are happy with the verdict and we hope that we can be in the auction now," said Wadia.
Reacting to question on Punjab team falling out of favour of BCCI, Wadia said they will continue to support and work the cricket body.
"We are not going to comment on BCCI (Board of Control for Cricket in India). We support BCCI, we work with BCCI, and we will continue to do so. We have built IPL with the BCCI and we will continue to do so no matter what," he said.
The Bombay High Court had earlier on Tuesday upheld the stay on the termination of Rajasthan Royals made by the BCCI.
The BCCI had on October 10 terminated the Indian Premier League (IPL) franchise agreements of Rajasthan Royals and Kings XI Punjab over "breaches committed by the franchisees".
The decision was taken in an IPL Governing Council meeting held in Mumbai.