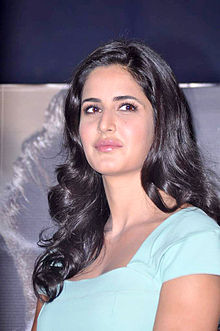 Katrina Kaif, fresh from the success of her recently released film Ek Tha Tiger opposite Salman Khan, is making headlines once again. Katrina was returning from her Dhoom: 3 shoot in Chicago with her two assistants and landed on Mumbai International airport at 5am on Sunday. The actress walked through the green channel, with no luggage to declare, reports The Times Of India.
So far so good. But then, Katrina allegedly sent her assistants, P Chaddha and Arun Sharma, back into the terminal to collect her 'forgotten' luggage, signed in her name – a clear violation of airport rules that prevent fliers from re-entering the terminal.
Unfortunately, both of Katrina's assistants were caught by customs officials when they tried to walk out with Katrina's bags, an iPad, undeclared cash amounting to Rs 30,000 and two bottles of whisky which they had purchased from a duty-free shop. While P Chaddha was fined Rs 2000, Arun Sharma had to pay Rs 10,000 as penalty under the Foreign Exchange Regulation Act, which limits the amount of Indian currency a passenger can carry abroad.
Even though the actress left the airport without directly getting into trouble herself, airport officials have claimed that Katrina will be called back to give an explanation about the alleged violation of airport protocol.