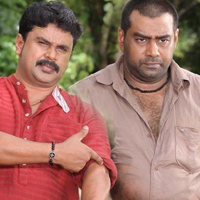 Dileep is all set to do a very special character. If reports are to be believed, the actor would play Biju Menon's wife in his new film!
This film, to be directed by Jose Thomas, would have Dileep playing a full-fledged woman character. Dileep and Biju play friends in the film, and at one particular point, Dileep finds himseld with no other choice but to turn Biju's wife!
Siby K Thomas and Uday Krishna would script this untitled film.
Earlier Jose Thomas had planned a film with Dileep that was titled 'My Name is Avarachan'. Now it seems that Jose Thomas has come up with a unique idea instead for Dileep.