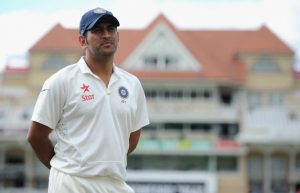 India have retained their fourth position in the ICC Test rankings despite a loss in the third cricket Test England at Southampton with the five-match series currently locked at 1-1.
After drawing the first Test, India posted a victory in the second match at Lord's but went down in the third. Despite the defeat, Mahendra Singh Dhoni and his men have maintained their fourth spot at 102 rating points. The final rankings of both India and England (ranked 5th with 100 rating points) will heavily depend on the upcoming two-Test series between Sri Lanka and Pakistan, which will commence in Galle from August 6.
Pakistan are currently ranked third with 103 ratings points, just one point more than India, while Sri Lanka are at sixth position with 95 points.
The five-Test series between India and England will end a day after the series between Sri Lanka and Pakistan finishes, and all the teams would be looking to climb up the ladder.
If India manage to perform well in the remaining two Tests and Pakistan lose the Test series against Sri Lanka, the Indians would surely gain in the ranking table.
Pakistan would drop to sixth spot if they lose the series, while Sri Lanka could move up one place to fifth if they win the series 1-0, and a 2-0 victory will ensure a rise of two places to fourth.
Pakistan must win the series to maintain their hold on the third spot and thereby close the gap with South Africa and Australia in first and second place, respectively, while Sri Lanka could drop a place to seventh in such a scenario.
A 1-1 series deadlock will see both sides maintaining their pre-series rankings.
Meanwhile, South Africa will be aiming to keep their number one position intact when they take on Zimbabwe in a one-off Test in Harare from August 9.
In the Test batsmen's table, Cheteshwar Pujara is the lone Indian to be feature in the top-10 list, placed at number 10th.