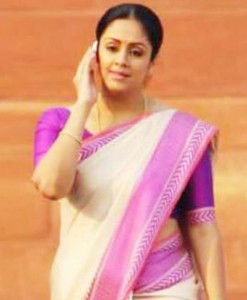 The Malayalam hit movie 'How Old are You' marked the comeback of Manju Warier. The Tamil remake of the film is progressing now with the return of Jyothika.
Jyothika gave up her acting career following her marriage with actor Suriya. She is back to the industry after a long gap with the Tamil remake of this movie.
Rosshen Andrews, who directed the Malayalam movie, is directing the Tamil version too. The Tamil film is produced by Suriya's production house 2 D Entertainments.
According to industry grapevine, Suriya is planning for the Telugu version of the movie and that Jyothika will play the lead role in the Telugu version too.
The film is also said to have Hindi and Kannada remakes, though not confirme