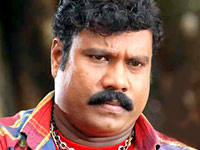 Actor Kalabhavan Mani, who was not lucky enough to complete his formal education, will endorse the Kerala government run LEAP Kerala Mission's 'Athulyam' programme, which is meant to bring about cent percent primary education in the state.
LEAP officials feel that Mani is the best man to promote the non-formal education programme. "Mani is known as a people-friendly man who could be identified as your man next door. It would ensure taking the concept to the masses,'' Prabhakar Pazhassi, director, LEAP Kerala Mission, said.
The actor will be part of the awareness programme in its first phase to be held from January to March. According to a survey conducted last month in many local bodies in 140 constituencies in the state, nearly 1.5 lakh people are in need of primary education.