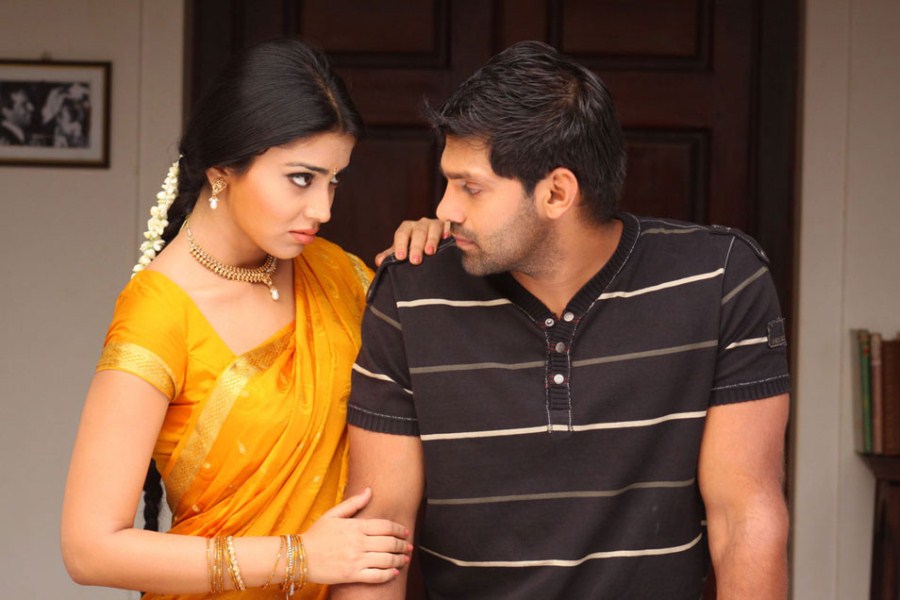 Actor Kamal Haasan has said that he was passing on the mantle of Kadhal Ilavarasan ('Prince of Love') to Arya and named him as a 'worthy successor' to the title. For years now, Kamal Haasan has been hailed as the ultimate romantic hero and was presented the title of Kadhal Ilavarasan soon after he started playing hero in films in mid-seventies.
Kamal was later named as 'Ulaganayangan' for the immense popularity he enjoys around the globe. Pushing 60, Kamal thought that it would be better to hand over the title of Kadhal Ilavarasan to some other contemporary hero and zeroed in on Arya while taking part in the function held to mark the 100-day run of Raja Rani starring Arya, Jai, Nayanthara and Nazriya Nazim in lead roles.
Arya, who is close to all his female co-stars and is rumoured to be dating Nayanthara, was also rumoured to be with Taapsee Pannu during the making of Arrambam. Arya is also said to be in the habit of inviting his heroines to his residence and serving them with delicious home-made biriyani. Some time back, actor Vishal, a very close friend of Arya, did confirm this particular fact.
Speaking on the occasion, Kamal Haasan said "It's true that I had been holding the title of Kadhal Ilavarasan for many years now…I would now love to part with the title and make Arya the righteous owner of that title. In my opinion, Arya is the Kadhal Ilavarasan from now onwards!
Arya, who hasn't been prefixing any title to his name, might start doing so from now as the coveted title of Kadhal Ilavarasan is his now!