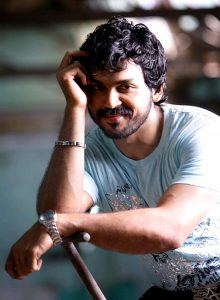 Karthi's forthcoming film Saguni is going to feature him in a complete new look and it is heard that Karthi has already started the process for sporting a new look.
The film is directed by debutant Shankar Dayal and Saguni is all about a youngster who makes his best to change the society from evil happenings. His new look will remind us young Sivakumar and it is heard that Karthi is doing a lot homework these days to bring perfection to the character.
Karthi says "I am thankful to the filmmakers as they are giving me a chance to portray variety of roles. I always give my best and doesn't compromise for anything when the character demands.
GV Prakash is scoring the music for this film. Dream Warriors is producing the film PG. Muthiya is handling the camera while Anthony is in charge of editing.