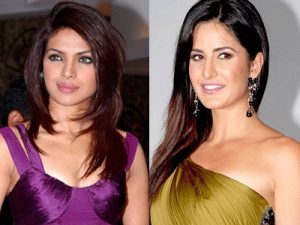 Dharma productions funny take on homosexual relationship 'Dostana' starring Abhishek Bachchan, John Abraham and Priyanka Chopra met with favorable response where Priyanka and John Abraham where smoking hot in their bath suites making people visit again and again for the eye popping glimpse.
This encouraged the makers to announce a sequel and the industry started making speculations…
The fact is the sequel as of today is not happening. According to our reports Karan Johar is not very keen now and sources claim that he has decided to drop the project.
We all know that Tarun Mansukhani and the producer Karan Johar are having differences regarding the script and Tarun is repeatedly failing to meet the demands of his producer.
No top bollywood actress will sign such a film whose script is yet to be decided, according to our sources the Karina replacing Priyanka and all those stories appear to be false.
All the reshuffling news doesn't get any weight in such a scenario.
Though Karan was very excited about doing the sequel of Dostana, which was announced immediately after 'Dostana' released in theatres in November 2008.
Tarun has not been able to finalise a script that Karan is also happy with. Although the first half of the film has been locked and everyone is convinced, it is the second half that has been giving them trouble. The writers and Tarun are not able to put together a better second half than the original.
Watch this space for more…