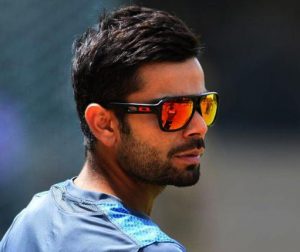 India's batting sensation Virat Kohli's decision to skip the recently concluded three-match series against Bangladesh has seen him lose the number one spot to South Africa's A B de Villiers in the latest ICC ODI rankings issued today.
Kohli was leading de Villiers by nine ratings points in the natting chart, but since a player loses one per cent of his rating for missing every match the Indian batsman has dropped a total of 13 points to now trail the South African stroke-maker by four ratings points.
De Villiers is also at the top of the batting table in the Test batsmen list, while Kohli is at the 10th position.
However, all this could change over the next couple of months depending on how de Villiers performs in Sri Lanka and Kohli performs in England.
Like Kohli, Shikhar Dhawan and Rohit Sharma have also lost ground for opting to rest from the tour. Dhawan is now 10th after slipping two places, while Sharma has fallen out of the top 20 to be at 23rd position.
However, Suresh Raina, who captained India in Bangladesh, has moved up two places to 27th.
In the ODI bowlers' chart, both Ravindra Jadeja and Ravichandran Ashwin have lost two places, to be at seventh and 17th spots, respectively.
However, pacer Umesh Yadav has jumped eight places to claim 78th position, while Stuart Binny, who returned figures of 4.4-2-4-6 in the second ODI, has gained 23 places and is now at 206th spot.
Jadeja, meanwhile, has retained his fourth place in the ODI all-rounders' list, which is headed by Mohammad Hafeez of Pakistan.
In the team rankings, there is no change to the pre-series rankings of India. India are on equal points with Sri Lanka (112 ratings points) but are ranked behind the Island nation in third place when ratings are calculated beyond the decimal point.