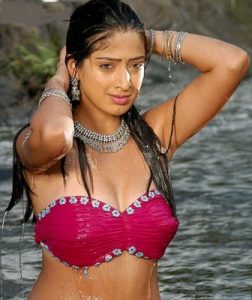 Lakshmi Rai, better known for her rumoured reltaionship with Indian Cricket Captain Dhoni, is the main heroine in Balakrishna's current film, being directed by Parachuri Murali.
Although she acted in the Telugu film Kanchanamala Cable TV long ago, she is not well known in Telugu cinema. She mostly acted in Tamil films.
She is currently working for the film in Vizag. Apart from Lakshmi Rai, former glamour queen Nadia and Jayasudha are also playing vital roles in the movie. Sri Keerthi Creations is producing it.