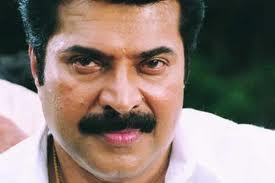 With the movie 'Doubles' which is currently on sets, Megastar Mammootty will be introducing 50th debutante director through his films. The actor who is industrious in presenting at least a couple of new filmmakers to Mollywood, had been immensely successful in creating hits from their first films. Be it in the case of Laljose, Amal Neerad, Anwar Rasheed, Vaishakh or the latest in Martin Prakkat, his bets with little known technicians always beared fruits.
In 'Doubles', he is carefully listening to the directives of Sohan Seenulal, who debuts through the movie. Featuring Nadhiya Moidhu with Mammootty after a gap of 18 years, the movie is being canned at Pondicherry.
The year will also see the megastar in the movie of another debutante named Prasad, who will direct the sequence to 'Mathilukal' in the title 'Mathilukalkkapuram'.