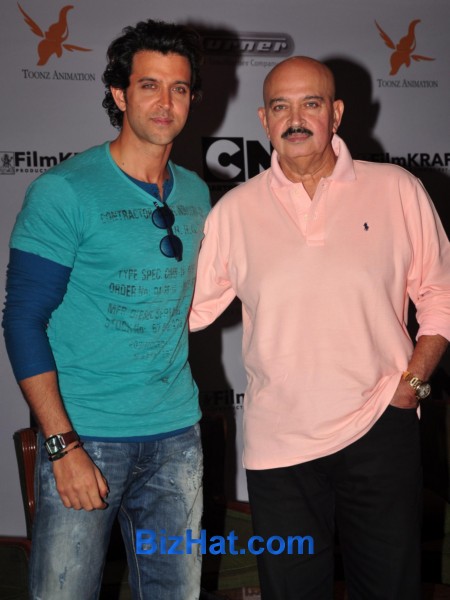 Hrithik Roshan, who will be seen as a superhero in his filmmaker father's movie "Krrish 3", says his dad is his superhero.
Hrithik also credited his father with popularising the superhero genre in Bollywood with the "Krrish" franchise, which started with "Koi Mil Gaya".
"I am thankful to my dad. If he didn't exist, there would have been no superhero genre in Indian cinema. He has broken all the barriers and has made it possible. This is because of the power of his conviction. For me, my father is my superhero, " Hrithik told reporters here Tuesday at the launch of "Krrish 3" merchandise.
Asked if his own sons look up to him as their superhero, Hrithik said: "I always hope they see me as superhero. Being a father is the biggest chance and opportunity to be a superhero in your life."
"Krrish 3", releasing in November, also features Vivek Oberoi, Priyanka Chopra and Kangana Ranaut.