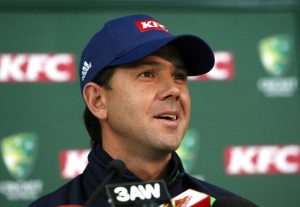 Australian vice-captain Michael Clarke Friday said that skipper Ricky Ponting is almost certain to play in the fourth Ashes Test against England starting here Sunday.
Clarke said Ponting felt good after a net session at the Melbourne Cricket Ground (MCG) and it will be difficult to keep him out of action on the Boxing Day. Ponting suffered a finger fracture while catching at slips in the Perth Test, which Australia won to level the series 1-1.
'He (Ponting) said it felt pretty good after facing some balls on the machine,' Clarke was quoted as saying by the Daily Telegraph.
'Unless they cut his finger off, it is going to be very hard to keep him out.'
Clarke spoke about his erratic form in the Ashes and said he is confident of a turnaround at the MCG.
'I feel like I am doing all the work, I feel like I am training hard, so hopefully there are some runs for me for Christmas.'
'I certainly do not feel like I am out of form,' he said.
Ponting's possible replacement, Usman Khawaja, also had good batting session after a failure against Victoria at the Sydney Cricket Ground.