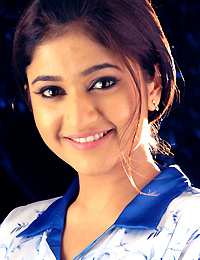 Poonam Bhajwa is one happy girl, as she was roped on to play as modern Chennai girl in Ethiri Enn 3, a thriller flick.
The movie is to be directed by RamKumar and actor Srikanth in the lead.
Sources close to actress reveal that, "it is not customary thriller but, has some elements different in it. Poonam has got a great opportunity to prove her acting skills.
The storyline of the movie is all about, how a software engineer's life is distorted by a group war is the nitty-gritty of the chronicle in which Poonam plays Srikanth's love interest.
The movie is produced under the banner of sixth sense. Dharan is composing music for this while, Richard M Nathan of 'KO' fame acting as cinematographer for this thriller flick.
Let's hope this film brings good recognition for Poonam, who is anticipating a hit.