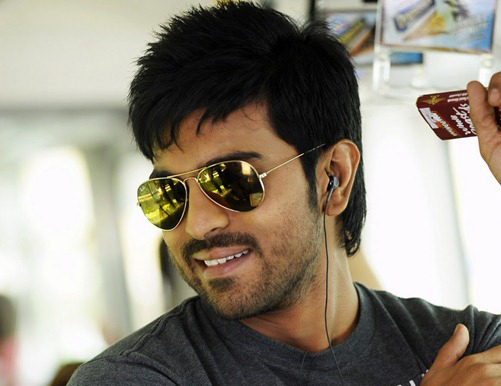 Ram Charan is all set to fly to Srilanka along with his Racha unit for a new schedule that commences from 3rd July. A song on the lead pair Ram Charan and Tamannah will be canned in Srilanka. Earlier the unit has completed 5 days of schedule in Hyderabad.
Director Samapath Nandi and cinematographer Sameer Reddy had recently visited Srilanka to scout the locales for the song to be canned. The Mega Power Star is said to be happy with the young director Sampath Nandi's work. Racha is being produced by N V Prasad and Paras Jain under Mega Supergood Films banner. RB Choudary is presenting the film.
Sources are abuzz that a song from Chiranjeevi's Gang Leader is being remixed in Racha by music director Mani Sharma.