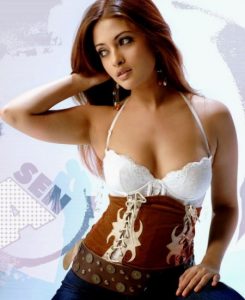 Rimi Sen is making a comeback of sorts with 'Thank You' where she has a meaty role to play opposite Irrfan Khan. Though unlike Mallika Sherawat, she doesn't boast of a special song and dance number a la Razia for herself, Rimi is indeed excited about the fact that she would be back in the big league with this Anees Bazmee film.
"Oh you can trust me when I say that Rimi indeed has a very interesting role in the film," says Bazmee who is happy with the way Rimi's role has shaped up in 'Thank You', "She has done very well for herself here and her comic timing is impeccable."
"In fact I remember how she used to copy me based on what I had narrated to her. She said that she would act exactly in a similar manner as I enacted a scene for her," he adds, "With 'Thank You', she should regain good visibility for herself. I wish her all the best."
Well Anees, hope Rimi too returns and says 'thank you' as well after the release of the film.