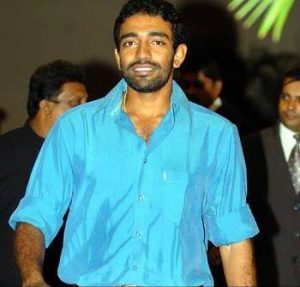 Having had a poor run in the recently concluded India A team's tour of Australia where he failed to make a mark, discarded opener Robin Uthappa is now eyeing the Ranji Trophy to make his case for a berth in the Indian squad for the next year's World Cup squad.
"I am as hopeful just like anyone else would be. I think my chances are as good as anybody's. I am looking forward to every upcoming tournaments especially the Ranji Trophy to showcase my talent and secure a berth in the Indian World Cup squad," Uthappa told PTI.
Uthappa said he is confident of securing a berth in the World squad considering his excellent show in last couple of years where he scored tons of runs in domestic one-day cricket. "I have been the highest run-getter in various domestic tournaments in the last two years. I have tremendous faith in my skills and ability to score runs. It will be very interesting and exciting the next few months for me," Uthappa said.
Uthappa also had an amazing run in 2014 Indian Premier League, scoring 660 runs, which was the most runs scored by an Indian batsman in a single edition of the tournament. Asked was he disappointed at not being picked for the England tour despite giving his best in the domestic arena, Uthappa said, "Yes I was but I think that's okay though."
"I have the ability to make a comeback with strong performance. I can validate my selection by giving my best, which I have been doing for the last two domestic seasons," he added. Uthappa recently played a three-ODI series in Bangladesh.