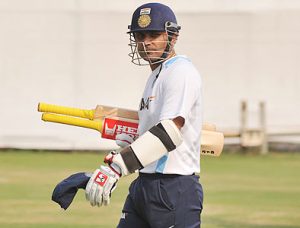 India opener Virender Sehwag will skip the one-day international series against South Africa because of a troublesome shoulder, his country's cricket board (BCCI) said on Thursday.
"Virender Sehwag has been advised to withdraw from the ODI series against South Africa to tend to his shoulder. Rohit Sharma will replace him in the squad," BCCI secretary N Srinivasan said in a statement.
However, Sehwag is expected to play in the third and final match of the test series which is currently tied at 1-1 after India won in Durban on Wednesday.
Test opener Murali Vijay has been asked to stay on in South Africa as Sharma is a middle-order batsman and Sehwag's absence leaves India with just two specialist openers — Gautam Gambhir and Sachin Tendulkar.
Sehwag missed the Twenty20 World Cup with shoulder problems earlier this year and the cricket board's decision to rest him is perceived as a precautionary step ahead of the ODI World Cup starting on Feb. 19.
Following the final test starting in Cape Town on Sunday, India take on South Africa in the first of the five one-day internationals on Jan. 12 at Durban.