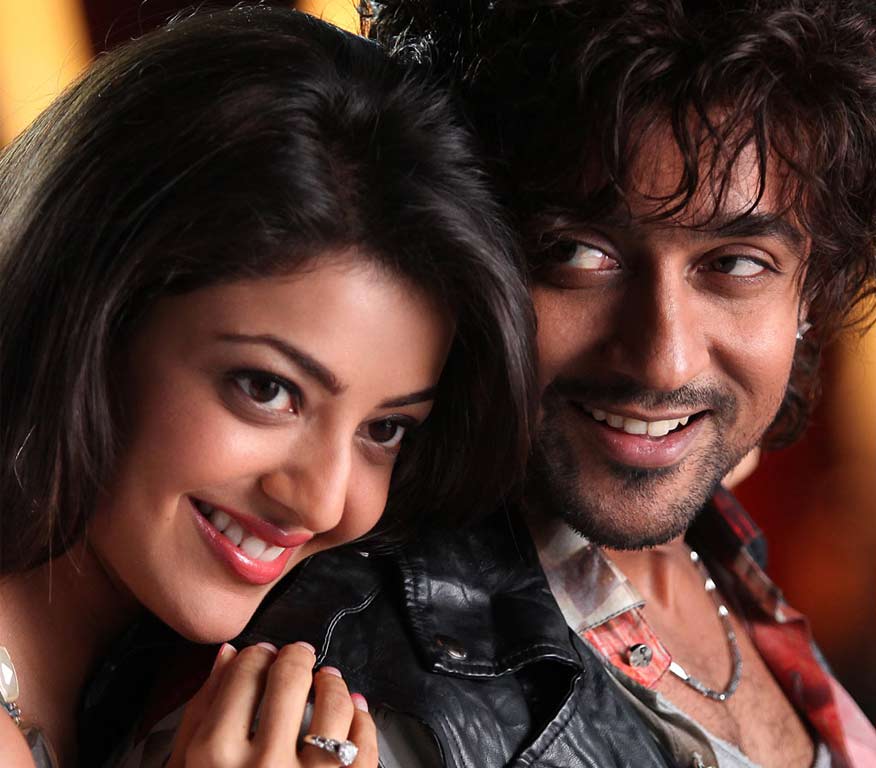 The first look teaser of Suriya's KV Anand directed Maatran produced by AGS Entertainment was unveiled on Wednesday (July 11) evening at Prasad Lab preview theatre.
Suriya's plays conjoined twins Akilan and Vimalan in the film. Says KV Anand : "Suriya has done four films in one. He took a lot of trouble doing each shot separately as the Siamese twin's body language was different. I read about the Thai Siamese twins in an National Geographic magazine while on a flight with director Shankar after Sivaji song shoot. An idea evolved from that to make a film on Siamese twins and when Suriya heard the story during the making of Ayan he wanted to do it."
Anand denies that the film is inspired from any Hollywood or Thai film. There have been rumours that Maatran and Priyamani's Charulatha on conjoined twins are similar. Anand clarified that he had seen the Thai film Alone which is being officially adapted by producers of Charulatha, and he found no similarity with Maatran.
Suriya in his speech said: "Hats off to KV Anand. His research, preparation and the way he had planned each shot was so perfect. All the crew and artist who worked on the film enjoyed every day of the shoot. It was a great learning experience."
Maatran shoot is over except for a song. The audio of the film which has music by Harris Jayaraj will be launched in a couple of days. Anand says he will take time along with VFX supervisor Srinivas Mohan to complete the post-production graphic works of the film. The producers refused to give a pucca release date and it looks like the film will come only September end.
Those present at the teaser launch were producer Kalpathi S Aghoram, Rangarajan CEO of AGS, writer Subba, VFX supervisor Srinivas Mohan, make-up Banu, editor Antony, cameraman Soundarrajan, stunt master Peter Hein and others associated with the film.