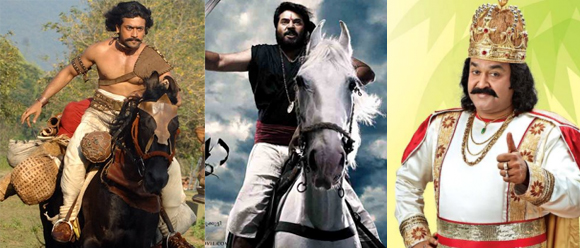 If all goes well, Mollywood will see Tamil star Suriya making his debut, and an impressive one at that. The actor will be sharing screenspace with the two superstars of Mollywood, Mohanlal and Mammootty, in Priyadarshan's upcoming film, Kunjali-marakkar.
While Mammootty plays the role of a legendary warrior, Mohanlal is touted to play a character called Kunjikrishnan. Buzz is that Suriya will have an equally important role in the film.
When we contacted Priyadarshan, he said that Suriya's inclusion has not been finalized yet. "We are currently busy with the discussions," he said.
According to reports, though the film is titled Kunjalimarakkar, the character played by Mohanlal has an important role in it. Kunjikrishnan Nair, Mohanlal's character, is mistaken for the actual Kunjalima-rakkar, and is forced to play his role until his arrival.
Major Tamil stars have acted in Malayalam earlier as well; Arya, Sarathkumar, Jeeva and Srikanth were seen in Urumi, Keerthichakra and Hero. Urumi also saw Vidya Balan in a song sequence and Genelia D'Souza in a significant role. It was rumoured earlier that Kareena Kapoor would be a part of Kunjalimarakkar, but the news was proven false.