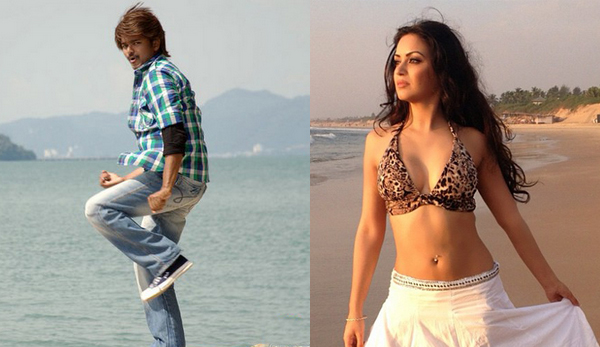 Vijay is gearing up to sizzle with Scarlett Wilson for a special number composed by D. Imman for their upcoming film Jilla.
Jilla team lead by director Neson has wrapped its talkie portions yesterday and head to Hyderabad for shooting couple of songs in the set erected there.
Producer RB Chowdhary said, "Scarlett Wilson, who has done item songs with Ram Charan and Pawan Kalyan earlier is roped in for Vijay's Jilla. Raju Sundaram will be choreographing this racy song tuned by Imman. Shooting will take place on a huge set in Hyd, which sees Scarlett dancing with goons."
Following this makers are planning to shoot Jilla family song with all the cast consisting of Vijay, Mohanlal, Kajal, Mahat and others in the begining of December. Jilla audio is planned to be unveiled in December and release on January 10 for Pongal 2014.