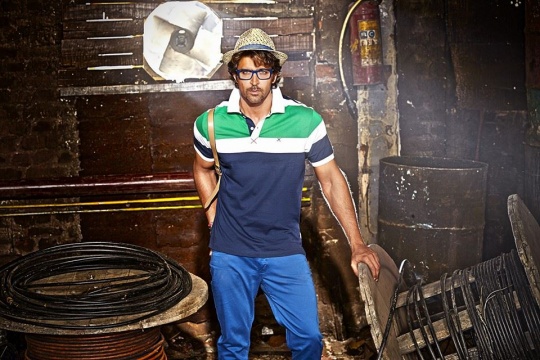 Are you a fan of Bollywood superstar Hrithik Roshan? Here is your chance to share the screen with him.
Beverage brand Mountain Dew is on the look out for heroes who live by the philosophy of "Darr Ke Aage Jeet Hai". To find them, it has launched a campaign in association with Hrithik's upcoming movie "Bang Bang", said a statement.
Titled Mountain Dew Heroes Wanted, the campaign will select three winners and they will get an opportunity to feature in a short action film with Hrithik.
Lauding the initiative, Hrithik said it gives him an opportunity "to be with the youth of the country who aspire to rise above the ordinary and become heroes."
"Everyone has a hero inside and one doesn't need any superpower to be one. For me, whoever has the courage to conquer his inner fears and move ahead with self-belief can become a hero.
"So don't wait, just grab a Dew and live up to your dream," he added.
To participate, one can buy a Mountain Dew bottle and SMS the unique code printed on the back of the label to number provided there.
The Mountain Dew 'Heroes Wanted' promotion is valid between Sep 16 to Oct 30 and the last date for participation is Oct 15.