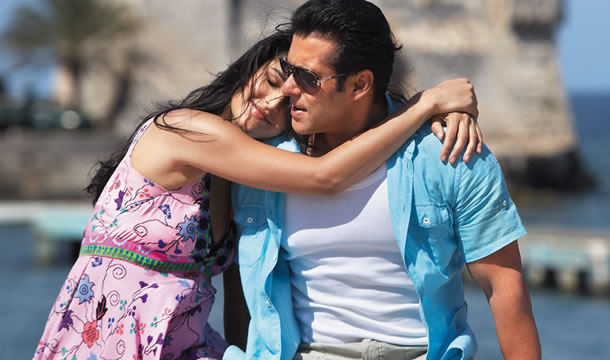 Superstar Salman Khan , the man with a bigger heart than his biceps, has introduced several aspirants to the Bollywood industry. From Katrina Kaif to Arjun Kapoor, Sallu has been the Godfather to many in the tinselville. The newest babe in block, who has supposedly stole away Salman bhai's heart is the Bigg Boss 7 contestant Elli Avram , who reminds the superstar of his ex-girlfriend Katrina Kaif.
It's a known thing to the world that Salman Khan have always had a soft spot for foreign beauties. Also, many believe that there's a lot of similarity between Elli Avram and Sallu's ex-ladylove Katrina, keeping their foreign background in mind. Not only does the two leggy beauties look somewhat similar, like Kat, Elli too have high aspirations and dreams a strike a gold in the industry. Believe it or not, Salman Khan is quite fond of Elli Avram.
This became evident after he was seen casually flirting with the Swedish beauty at the reality show. Witnessing bhai's fondness towards Elli, actor Shakti Kapoor even went on saying, "There is this foreigner girl with blue eyes, I think Salman is going to make her a heroine". But, that's not the end of Salman-Elli's newfound friendship, since Elli's poor hindi diction remided Salman of Kat and the superstar promised to teach her hindi. Witnessing all this, we wonder if Elli is the next big thing in Sallu's life? If not his real life heroine, will Elli Avram be the Salman's reel heroine?