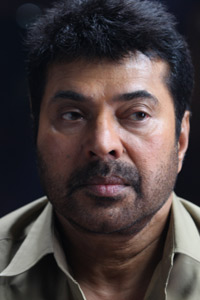 1993 Bombay March 12 is Mammootty's new film directed by debutant Babu Janardhanan who has scripted sensible films such as Achanurangatha Veedu, Vaasthavam and Thalappavu among others
It is an emotion-filled family drama with suspense, which unfolds in the aftermath of the Mumbai bomb blasts of 1993, says the director.
He also adds that it was Mammootty who gave him the courage to take up direction.
"The storyline is rather complex, one with several layers of intrigue, and it should be a thrilling experience for viewers. It narrates the tale of Sanathana Bhat(Mammootty), a Hindu priest, and Abida (Roma), a young Muslim woman from a village in Kerala, who have premonitions about the bomb blasts, which change the course of their lives forever", says Babu.
Vipin Mohan is the cameraman. Lyrics by Rafeeq Ahmed have been tuned by Afsal Yusuf. 1993 Bombay March 12 is being produced by Haneef Mohammed under the banner of Red Rose Creations.