Arya was recently in Dubai at a function organized by a Malayalam channel.
At the function, Arya made some humorous references to why he was successful in Tamil cinema.
Later FEFSI Chief VC Guhanathan, during an audio launch, made a scathing attack against Arya without referring to him by name and said that "the actor had belittled the Tamil film industry. He had said that acting in Tamil films is very easy and requires less hard work but it is not so in Kerala as only people with talent can flourish there."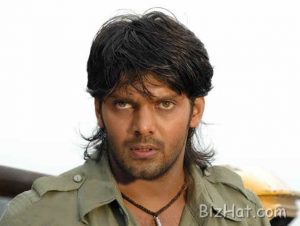 However the actors body- The Nadigar Sangam condemned VC Guhanathan for making such irresponsible speech against an actor who strives for the welfare of Tamil film industry. A letter was issued jointly by Nadigar Sangam honchos Sarath Kumar, Radha Ravi and Vagai Chandrasekar, condemning the FEFSI chief.
FEFSI has stated that the issue has been blown out of proportion by the Nadigar Sangam and censured VC Guhanathan even after he had said that the statement was made not as the FEFSI Chief but as a Tamilian.