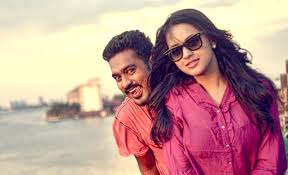 Asif Ali will next be paired with Bhavana in the upcoming movie titled 'Adventures of Omanakkuttan'. The film is the debut directorial venture of Rohith V S.
The screenplay and dialogues are penned by Sameer Abdul and cinematography is handled by Akhil George. 'Adventures of Omanakkuttan' is a comedy thriller produced by Shows 369.
Asif Ali will play the title character. The other cast are only getting finalized. The movie is expected to start rolling from February.
Asif Ali is busy with a number of projects. He is now in the sets of V K Prakash's 'Nirnayakam' scripted by the hit duo Bobby-Sanjay. This will be followed by Roopesh Peethambaran's 'You too Brutus'. Lijo Jose Pellisserry's 'Double Barrel aka Iratta Kuzhal' is Asif Ali's next movie getting ready for release.