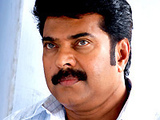 Popular Bengali film maker Budhadeb das gupta, who had been awarded many international accolades, will be shortly making a movie in Malayalam. And his debut movie will feature Megastar Mammootty in the lead, as a school teacher. It was the famous film maker himself, who had announced his plans of a Malayalam film.
Buddhedeb acknowledges that his films are more popular in Malayalam like that are in Bengal. And in Mammootty, he is not seeing a super star , but a hardworking actor who is always after offers that could establish his finesse in the acting department.
Budhhadeb will be shortly coming to Kerala to discuss his project with Mammootty, which will be on sets by the end of this year.