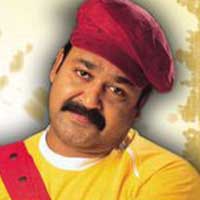 Mohanlal's big 2011 Onam release will be Rosshan Andrews directed Casanova.
The film produced by Dr CJ Roy and distributed by Max Lab will hit the screens on August 31. It will be the star's big Onam release.
Last week Mohanlal celebrated his birthday on the sets of Casanova in Bangkok. The star and the unit of the film are now in Dubai, completing the climax of the film.
The film written by Bobby and Sanjay tells the story of  a Casanova played by Mohanlal,  a man who believes that  "love can cure crime", a man who knows how to respect a lady, a man who runs the most successful flower business in the world.
He has a penchant for good things in life and lives on a fast track as four enterprising young criminals decide to use him to make a fast buck!
It has an array of beautiful people in the cast like Shriya Saran, Lakshmi Rai, Sanjana, Roma along with Jagathy and Lalu Alex.
Three different music directors – Gopi Sundar, Alphonse Joseph and Gauri are composing music for the film.