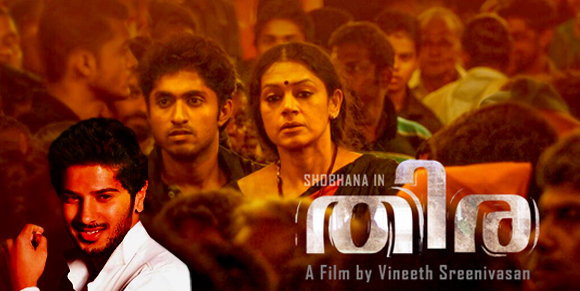 Vineeth Sreenivasan has completed a hat-trick of hits with his latest 'Thira' getting good responses and collections in theatres. The director has also admitted recently that he has been heavily inspired from many films that dealt with themes of kidnapping and human trafficking'.
According to Vineeth, the real inspiration of Thira is the autobiography of Somaly Mam – "The Road Of Lost Innocence., and also the lives of Sunita Krishnan and Anuradha Koirala.. ."
Anyhow the rumours doing the rounds is that Vineeth has already had a round of talks with Dulqar Salman for doing the lead role in the second part of Thira' which is planned as a trilogy. Though official confirmation is not yet out, Dulqar will come up as Ameer, the anonymous voice that props up in the climax of the film.