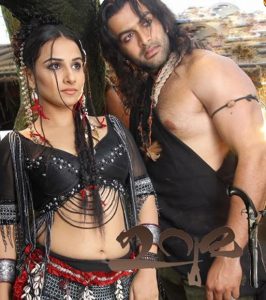 Sweet and bubbly girl Genelia is going to surprise her fans!
Known for her romantic and comedy roles so far, the actress is gearing up to play a Portuguese princess, who is not only gorgeous but also an expert in martial arts, in her first Malayalam film Urumi, directed by cinematographer-director Santosh Sivan with Prithviraj, Vidya Balan, Tabu and Prabhu Deva in the lead roles.
According to sources, Genelia attempts some awe-inspiring martial art stunts in the film, based on the attempted assassination of Portuguese explorer Vasco Da Gama, who arrived in Kappadu near Kozhikode in 1498. Notably, Genelia is believed to have gone through a short training in martial arts to play her role better.
Meanwhile, the English version of Urumi, being made in Malayalam, Tamil, Hindi and English, has been titled Vasco Da Gama, while the Tamil version is Pathinaindham Nootrandu Uraivaal (PNU). It is releasing worldwide in four languages on March 31, 2011 as the big summer release.
The film is produced by Santosh Sivan, Prithviraj and Shaji Natesan under the banner of August Cinema. Music is by Deepak Dev, a former keyboard player with A.R. Rahman.