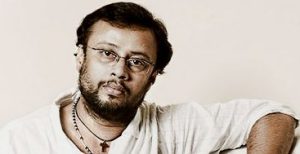 Lal Jose had made many blockbusters like Meesa Madhavan and Classmates as a director.
But the irony is that when he came before the camera, the movies bombed at the box office.
Now, in his third attempt, Lal Jose is lucky. In Best Actor he has done asmall role and the film is running successfully in theatres.
Lal Jose had done cameo roles in Azhagiya Ravanan and Rock and Roll earlier.
In Kamal directed Azhagiya Ravanan Lal Jose appeared as an assistant director in a film shooting who prompts Innocents character. And that is one of the best comic scenes in Malayalam movies. But the film didn't clicked at the box office.
In Rock and Roll , he appeared as himself. That movie was also a flop. Now Lal Jose is relieved that Best Actor is slowly becoming a hit.
In a channel interview yesterday, the noted director said: "I was very comfortable while acting in Best Actor."