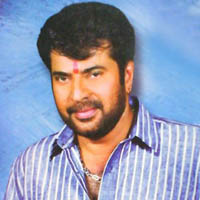 The late K Karunakaran, was an iconic Congress leader and Chief Minister of Kerala.
Now director Padmakumar, is likely to bring him alive on the screen, with mega star Mammootty to enact Karunakaran's role.
The grapevine is abuzz that the film is about 'the life and times of the great Leader who shaped Kerala politics for over three decades'.
It is rumoured that Mammootty will appear in a double role as Karunakaran and his son Murali.
Director Padmakumar has roped in noted screenplay writer Babu Janardhanan who is now directing Mammootty's 1993 Bombay March 12 to pen the screenplay which revolves around the political scenario of Kerala during the last three decades.