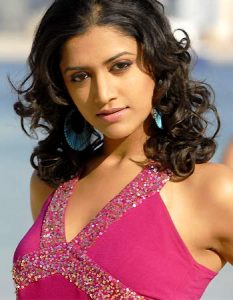 Talented young actress Mamtha Mohandas seems to be passing through one of the best years in her career. The latest of the great news
surrounding her is that she had  been called by directer Renjith to don the title character in his dream movie 'Leela'.The movie which
will have Ranjith's associate Shankar Ramakrishnan as the hero is based on a short story by R unni.The shoot for the movie is  scheduled
to start in a few weeks.
Apart from this big role, Mamtha Mohandas will also be seen in meaty roles in many new films in the pipeline. She will be donning the
heroine role of famous Narayani, in the new movie 'Mathilukalkkapuram', which is a sequel to Adoor's famous 'Mathilukal'. The movie will
have the megastar also as a producer.Mamtha will also don the heroine in the new movie 'Naayika' to be directed by Jayaraj.
Apart from these films, Mamtha Mohandas has agreed to be in a commercial fare in the new movie from Prithvriaj titled as 'Shinkaravelan'
to be directed by Deepan.Anyhow, its seems that Mamtha will once again become the star of the year in Mollywood in 2011 also.