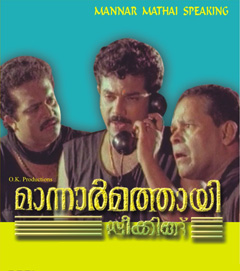 Producer Mani C Kappan is back in showbiz again with two new productions.
Mani would would be producing the remake of the hit film 'Melepparambil Aanveedu' and another film titled 'Mannar Mathai Speaks Again'.
The former film would be directed by Rajasenan, while the latter film would be directed by Mani C Kappan himself.
The pre-production work of both the films is currently on.