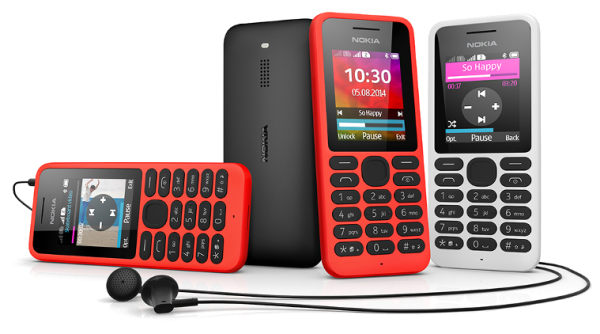 Microsoft Devices has launched the Nokia 130 at a price of Rs 1649 in India. The feature phone comes with a built-in video and music player. Microsoft claims to offer 46 hours of continuous playback and 36 days of standby battery life on a single charge. Other features include flashlight, FM radio and USB charging.
"The Nokia 130 is ideal for first time mobile phone buyers or people seeking a reliable backup phone to complement their existing smartphone," said Raghuvesh Sarup, Director – Marketing, Nokia India Sales Pvt. Ltd, a subsidiary of Microsoft Mobile Oy.
The phone features a 1.8-inch color display and users can store up to 6,000 songs on a 32GB SD card. It comes with Bluetooth-enabled SLAM application and USB connectivity. The Nokia 130 Dual SIMis available in Red, Black and White colour options.
The phone has the ability to store up to 6,000 songs on a 32 GB memory card. It also comes with Bluetooth-enabled application and USB connectivity for sharing files.