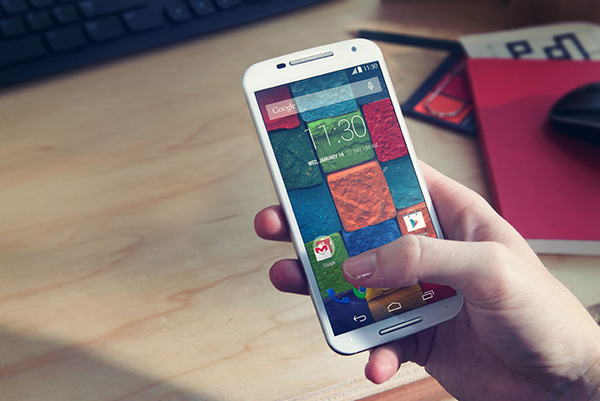 Motorola has launched the second generation Moto X in India in partnership with Flipkart. The phone will be available exclusively on Flipkart.
Motorola will be selling the new Moto X in only the base 16 GB variant, which is an odd move since there is no expandable memory available on this phone. The base model is priced at ₹31,999 ($525).
Along with that, there will also be a leather and wood finish option. The leather model will be black with black leather, and the wood option would be white with bamboo finish. These variants are priced at ₹33,999 ($558).
Hopefully, Flipkart and Motorola will offer additional leather and wood options, along with 32 GB capacity in future.