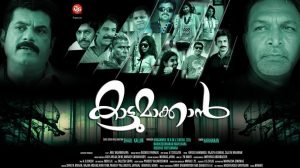 Mukesh does the lead role in the upcoming movie titled 'Kattumakkan'. 'Kattumakkan' is written and directed by Shalil Kallur.
Rahul and Nazer do the other main roles in the film. The cast also includes Jayaraj Warior, Indrans, Harish, S P Sreekumar, Vijay Menon, Sajan Palluruthi, Dharmajan Bolgatty, Siraj, Aiswarya Das, Seethalakshmi, Anju Nair, and Kulappulli Leela.
'Kattumakkan' is produced by A K Muhammed and Noushad under the banner of M J S Media. The lyrics are penned by Rafeeq Ahmed, Rajeev Alunkal, and Sajeev Navakam.