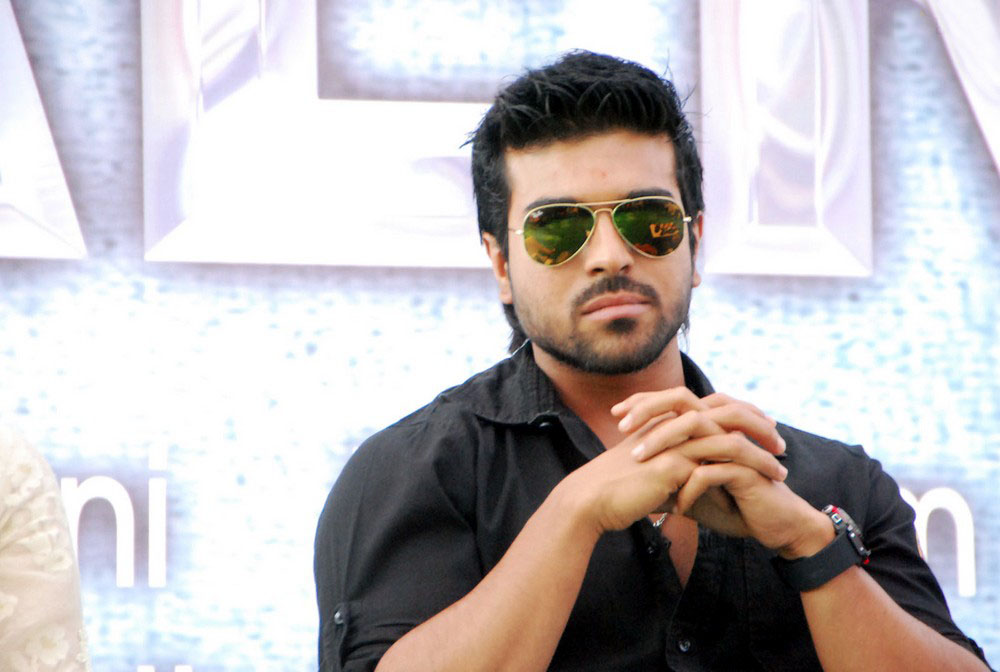 Brith Name : Ram Charan Tej
Date of Birth : 27th March, 1985
Height : 5ft 9in / 175 cm
Zodiac Sign : Aries(Mesham)
Birth Place : Tanjvur, Tamil Nadu, India.
Languages : Telugu, Hindi, English
Education : Studied in Ooty
Completed 2nd year inter
Father : Chiranjeevi (Tollywood megastar)
Mother : Konidela Surekha(daughter of veteran actor and
comedian Padmashri Late Dr. Allu Ramalingayya)
Sisters : Sushmita(called as Honey, Born on 12th March, 1982),
elder sister Srija(called as Sweety, Born on 9th
September, 1988), younger sister.
Ram Charan was born in Chennai and completed his education and then joined a acting school in a foreign country. After grooming himself to the maximum extent he marched into the film industry well supported by his whole family.
Ram Charan is the only son and a scion to Megastar's established vast empire. He is also called as Ram, Charan and now Chirutha which is the titled given by his fans.
Ram Charan Teja is a young actor of Telugu cinema industry who is a son of mega star Chiranjeevi. Born on March 27th in the year 1984, Ram Charan Teja is included into the sun sign of Aries. The Charming looking actor with explosive eyes made his debut through Chirutha which was a average hit at the box office.
Born to the couple Chiranjeevi and Surekha, Ram has an elder sister named Sushmita who is married to software professional and is settled in USA. Ram has a younger sister named Srija who eloped with her lover Sirish in October 2007 and married him. Now the couple is united with Chiranjeevi's family again.
Ram Charan Teja is well known to hail from a family of films stars. Nagendra Babu who is his uncle is a well known film actor, producer and a stage artist. Pawan Kalyan who is another uncle of Ram Charan is also an established actor and director. Allu Arvind who is a brother to Ram Charan's mother Surekha is a father in law of Ram Charan Teja. Allu Arjun is a cousin to Ram Charan Teja and both share a great rapport. Allu Ramalingiah who was a famous comedian is a grandfather of Ram Charan Teja.