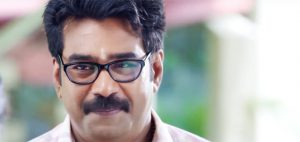 Biju Menon will be back in action as the hero in director Rajesh Nair's Salt Mango Tree. His last outing as a solo-hero, Vellimoonga, had set the cash registers ringing in a big way.
The makers of Salt Mango Tree are tight lipped about the film's story but it is a lighthearted entertainer. Lakshmi Chandramouli plays the heroine.
Rajesh Nair has earlier directed Escape from Uganda, which did not make much of an impression.
The music director is Bijibal and the camera has been wielded by Vishnu Sharma.
Biju Menon is playing an important role in Sachy's soon to be released film, Anarkali, which has Prithviraj as the hero.