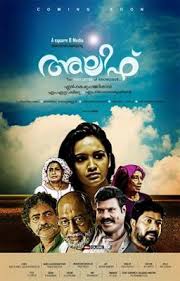 As the high profile films wait for the "right season", six films with lesser-known stars reaches the cinemas today.
Here is a look at those movies.
Alif: Lena and Kalabhavan Mani play the main roles in Alif, directed by N K Muhammed Koya. M J Radhakrishnan wields the camera and Pandit Ramesh Narayan is the music director.
Compartment: Directed by Salim Kumar, Compartment has Suresh Gopi, Kalabhavan Mani and Salim Kumar.
Iruvazhi Thiriyunnidam: Sreekumar play the male lead in Iruvazhi Thiriyunnidam, directed by Biju C Kannan.
White Boys: Vijayaraghavan plays the lead in this suspense thriller, directed by Melila Rajasekhar.
Friendship: Khadar Hassan, known as the distributor of those dubbed Telugu films, directs the story of a group of youngsters.
Namaste Bali: Aju Varghese, Manoj K Jayana and Roma play the lead in Namste Bali, directed by K V Bejoy.