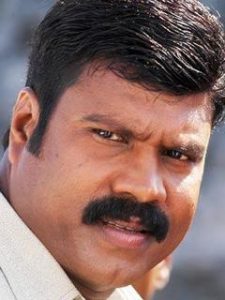 It seems to be a bad season for director Vinayan, as more and more friends who had been with him for long  is turning into foes. Last month he had many accusations on story lifting and by the producer of his previous movies. But now it is from the actor Kalabhavan Mani, who proved himself as a crowd puller through Vinayan movies.
The actor in a recent interview to the media has revealed that the base idea behind his two hit films with Vinayan, 'Vasanthiyum Lakshmiyum Pine Njaanum' and 'Karumaadikuttan' was his own.  Kalabhavan Mani was answering a question about how far it has affected his career by keeping away from Vinayan films. Mani also added that he never sees that he has lost any big opportunities as the base thread of all his hit films with Vinayan was narrated to the director by him.
Vinayan who has expressed in many interviews about how happy he was to nurture and groom a mass hero out of Kalabhavan Mani, is sure to get offended by these new statements by the actor.