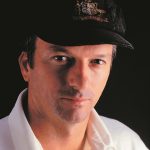 Former Australia captain Steve Waugh says national selectors are "in a quandary" over their team's form slump and may be best to give incumbent players the chance to redeem themselves the Ashes series against England.
Waugh was a member of the last Australian team to lose an Ashes series on home soil, 23 years ago, and said it will be difficult for the present lineup to swing the momentum of the current series after England took a 1-0 lead.
He said while it would not be easy for Australia to come back from its demoralizing innings and 71-run loss to England in the second test at Adelaide, stable selection might eventually work in its favor.