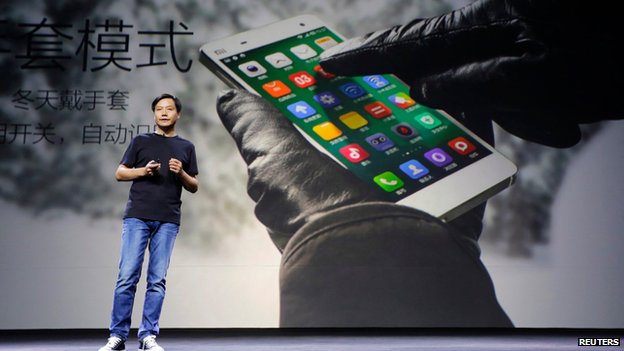 Xiaomi, which specialises in low-cost smartphones, has ambitions to sell 100,000 handsets in India every week.
But the country's air force warned its personnel against using the devices, citing security concerns about data being kept in Beijing.
Xiaomi said it never collected user data without permission.
The company has already begun the process of moving non-Chinese data out of Beijing, and instead into data centres owned by Amazon.
The decision to open a facility in India is another move by Xiaomi to allay privacy fears.
Concerns over how data is held by the firm are seen as perhaps the only significant barrier to its rapid expansion around the world.
The company, which poached a high-profile Google executive to spearhead Western efforts, has produced feature-rich smartphones that are considerably cheaper than some rivals.
Less favourable is Xiaomi's reputation as a copycat brand.
When Apple executive Jony Ive was asked for his thoughts on the company, he said: "I don't see it as flattery, I see it as theft."