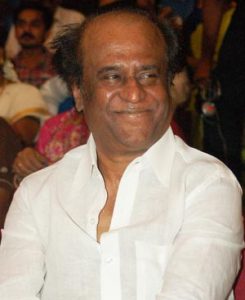 Has any actor received so much of adoration and adulation from his/her fans. We don't think so. Right from the time superstar's health failed, his fans across the globe have been organizing and showcasing immense love and devotion for the superstar. Innumerable number of prayers have been conducted in temple across the state for the superstar's well-being.
Now as a mother of all poojas for the superstar here comes one more. Organized by the superstar's online fan club and Rajini's official website, a mass prayer will be conducted across the globe. The highlight of this prayer will be that it transcends beyond religious boundaries.
On Sunday, June 12, Rajinkikanth fans across the world spanning different socio-economic status will pray for the superstar's long life and well-being. A timeframe for praying for the superstar has been finalized. It can be anytime from 10 AM to 5 PM on June 12. There are scientific proofs that when many people come together to pray for the well-being of a person it will work miracles, and this is exactly what forms the core idea of this mass prayer.
Like how we give pulse polio shots for children on a particular day within a certain timeframe, this prayer too has been organized. Irrespective of whether you are in Tamil Nadu, India or in any remote location of the globe, if you are a Rajini fan just spend some time to pray for your icon is what the fan club members have to say regarding this mammoth prayer meet.
The epicenter of this mass prayer which is beyond religious bounds will be the Mahavathar Babaji Temple, Parangipettai. Here there will be prayers for the superstar from morning till noon, following which there will be 'anadhanam' too. If any fans would like to join the fans of the superstar at this particular spot they are welcome too.
For those who do not know how to get there here is the route:
If you are from Chennai you can take the ECR to get to Cuddalore and then to Parangipettai. For those coming from other states you can take the NH 45 to Sethiyathoppu, and from there to Parangipettai.
But just don't forget one thing; come Sunday irrespective of wherever you are just take some time off and pray for the superstar's well-being.