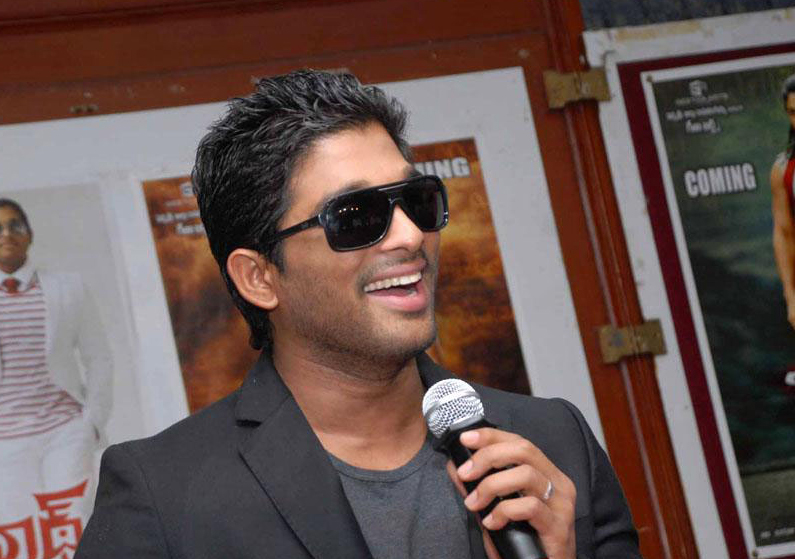 Stylish star Allu Arjun magnum opus 'Badrinath' is all set for release on 10th June worldwide. As part of film's promotional campaign, Allu Arjun  visited Bangalore on 6th June, 2011.
Speaking to the media Allu Arjun says  'We worked very hard for Badrinath and the movie will be releasing in Telugu as well as in Malayalam on the same day. We have done shooting in a cold weather in a specially built Badrinath set in Himalayas. Though V V Vinakay became sick at the time of shooting, he shot the film with patience. I have trained for two months in martial arts in Vietnam for my character (Samurai) of the film.'
There was a buzz doing rounds in the media that Allu Arjun and Ram Charan are likely to act together. Reacting to this Allu Arjun says ' If all goes well, we will certainly act together in near future'. Finally, he signed off by saying not to compare 'Badrinath' with mega hit 'Magadheeera'.