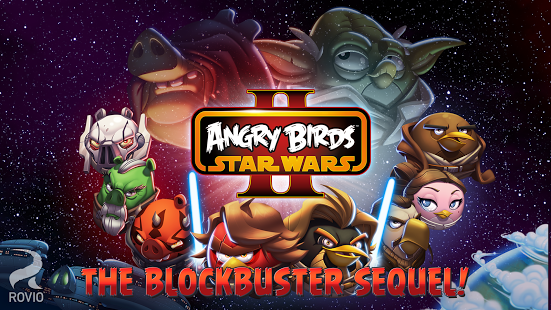 Rovio, the creators of Angry birds has released Angry Birds Star Wars II for Android, iPhone, iPad and Windows Phone 8 devices as they promised back in July. This follows the story of the three prequel Star Wars movies and would also bring new Angry Birds Star Wars characters including versions of young Anakin, Mace Windu, Darth Maul and more. For the first time ever you can Join the Pork Side and play as the fearsome Darth Maul, Emperor Palpatine and many other favorites!
Features of Angry Birds Star Wars II
For the first time ever play as the pigs! Wield Darth Maul's double-bladed Lightsaber, or play as Darth Vader, General Grievous and other villains!
30+ playable characters including Yoda, pod-racing Anakin, Mace Windu, Jango Fett and many more!
Now teleport your favorite characters into the game by placing your Angry Birds Star Wars Telepods figures on your device's camera!
Bird and Pork Side levels to master, plus a bonus reward chapter and a ton of achievements to unlock!
Switch characters in the slingshot at any time – yours to earn or purchase.
Angry Birds Toons animated series, plus many other top-quality videos inside.